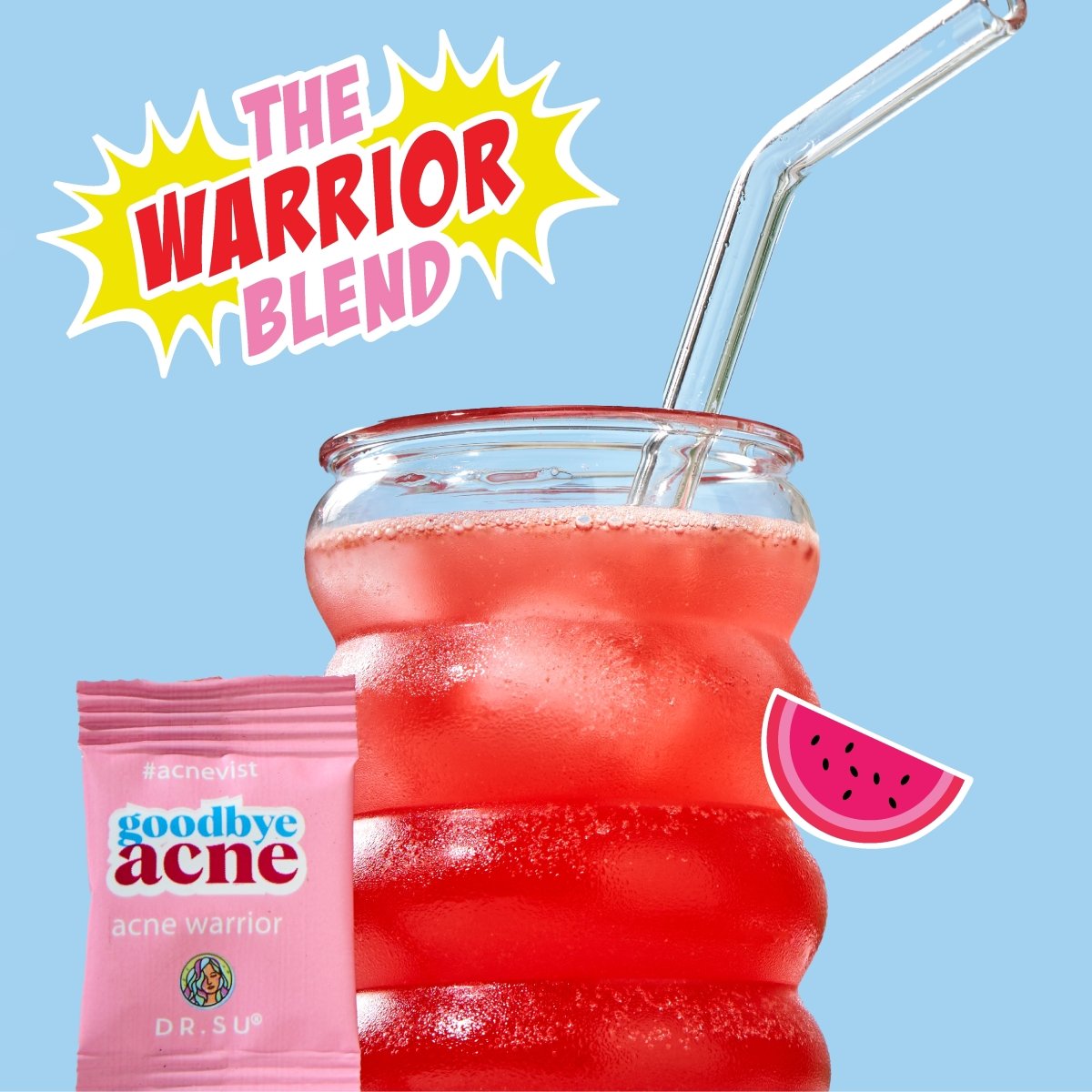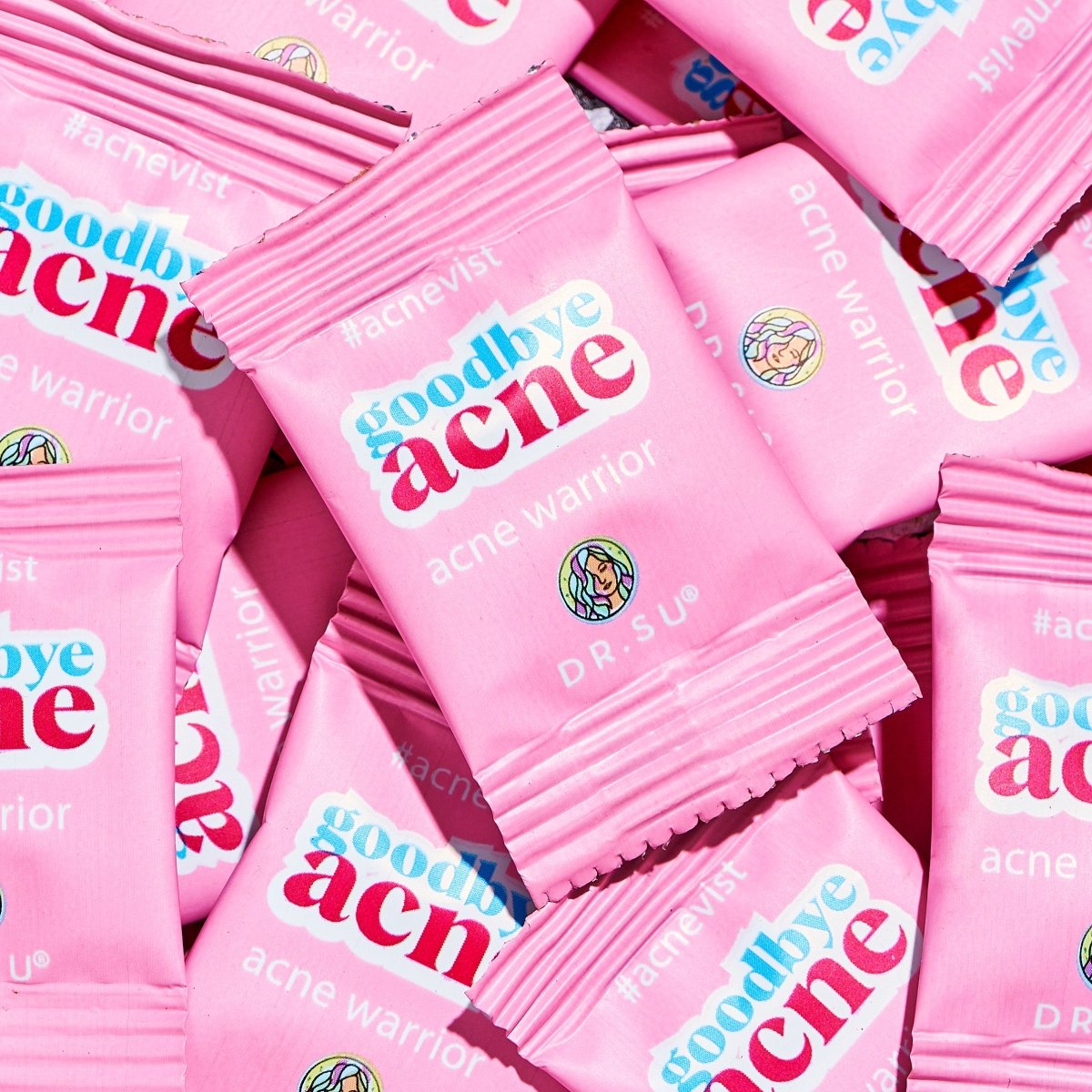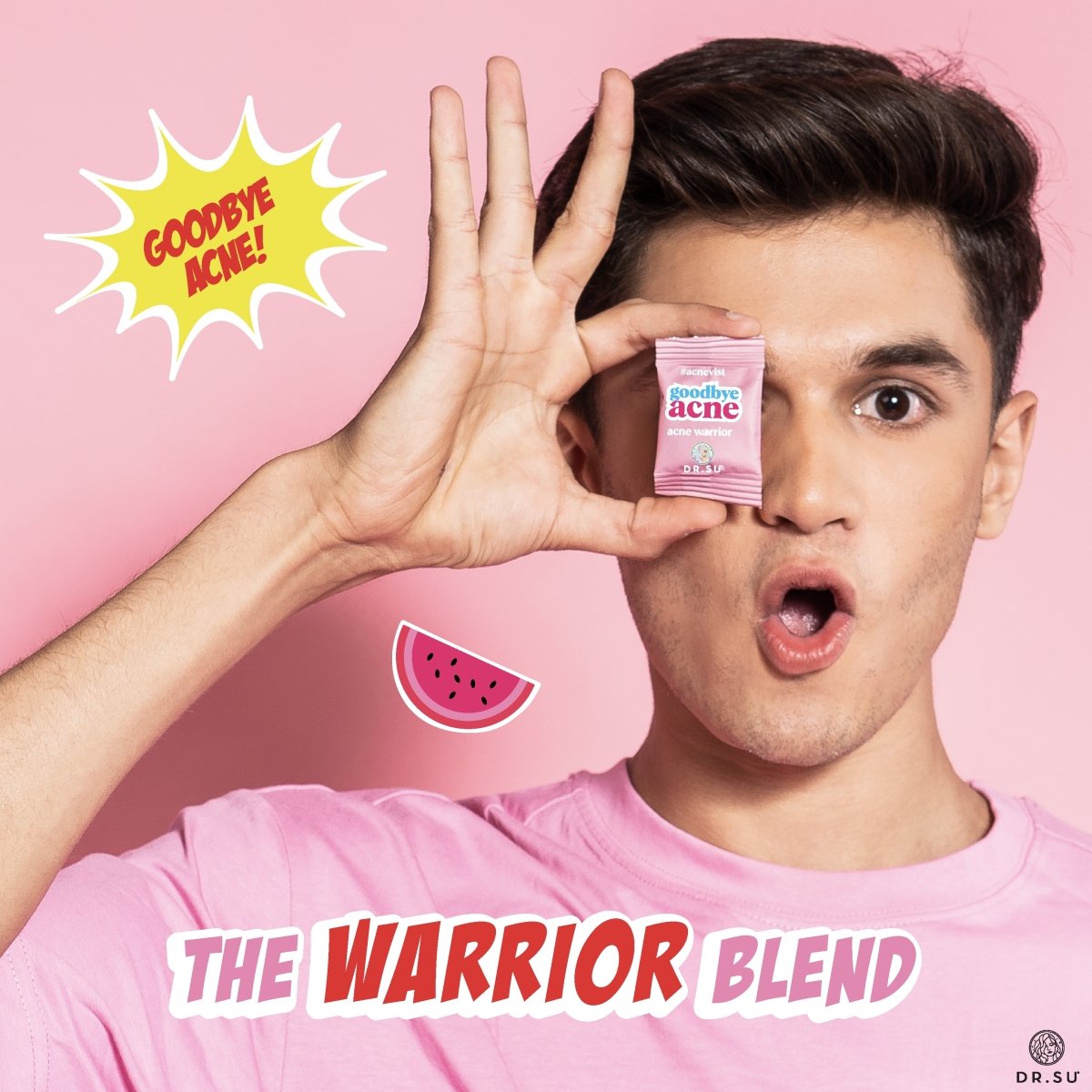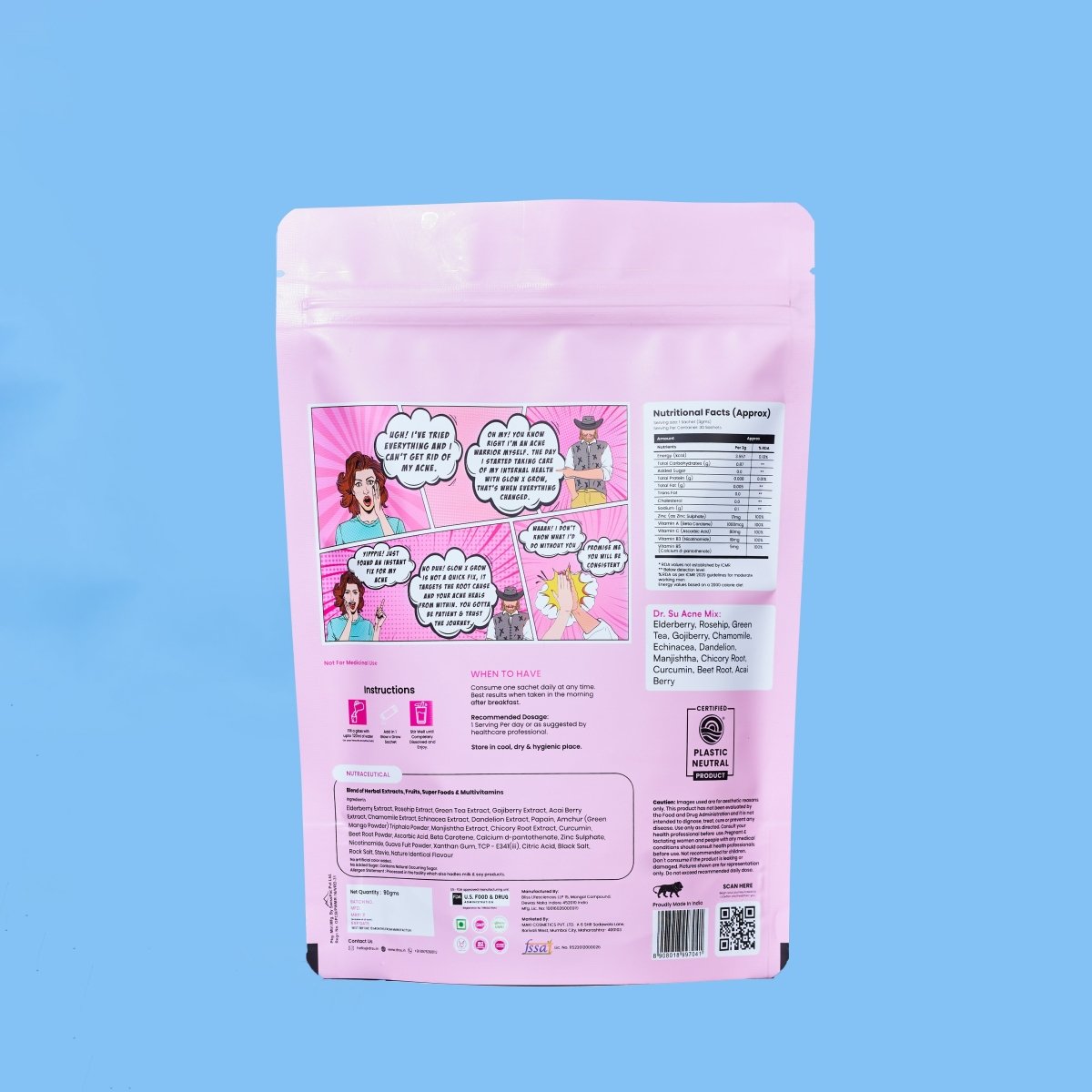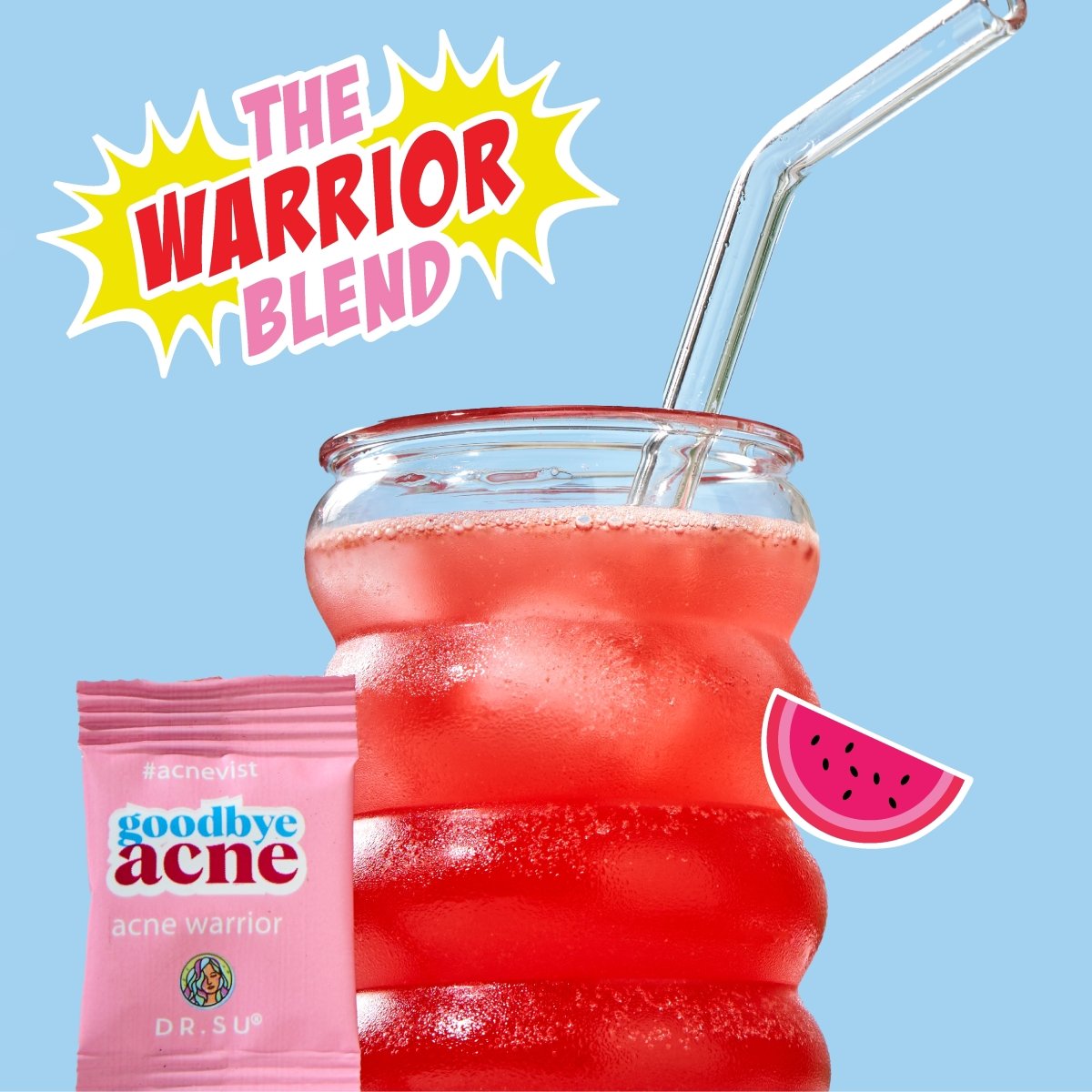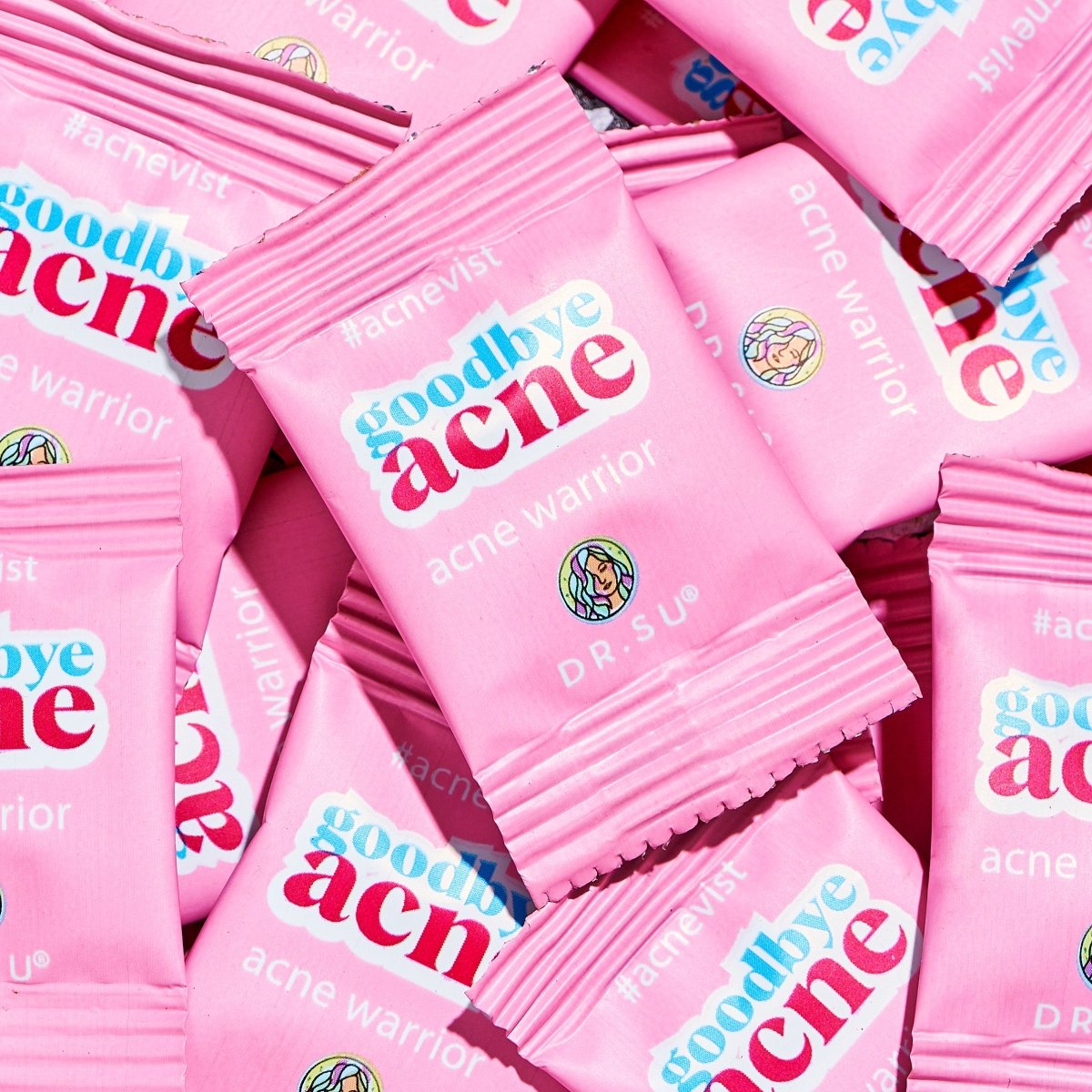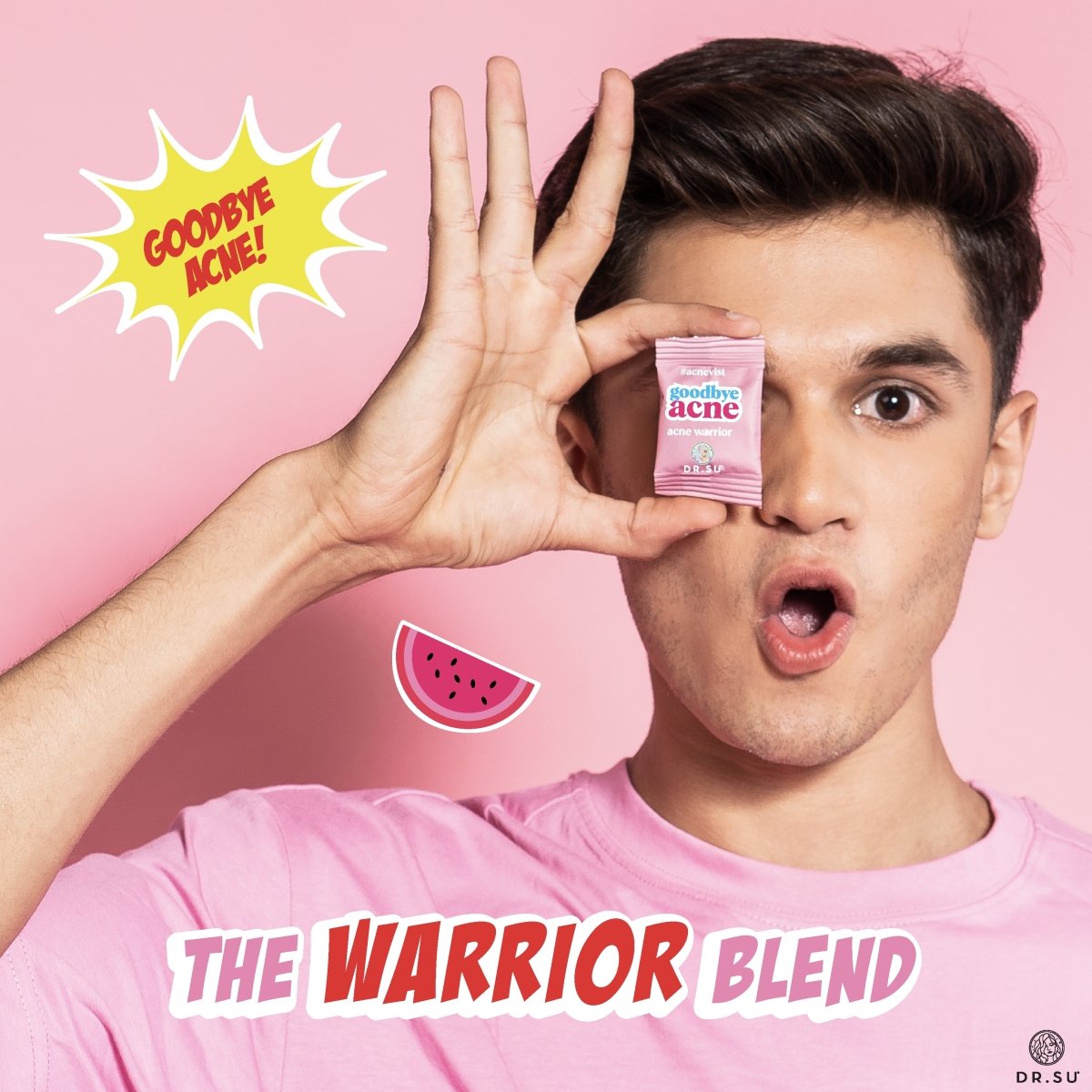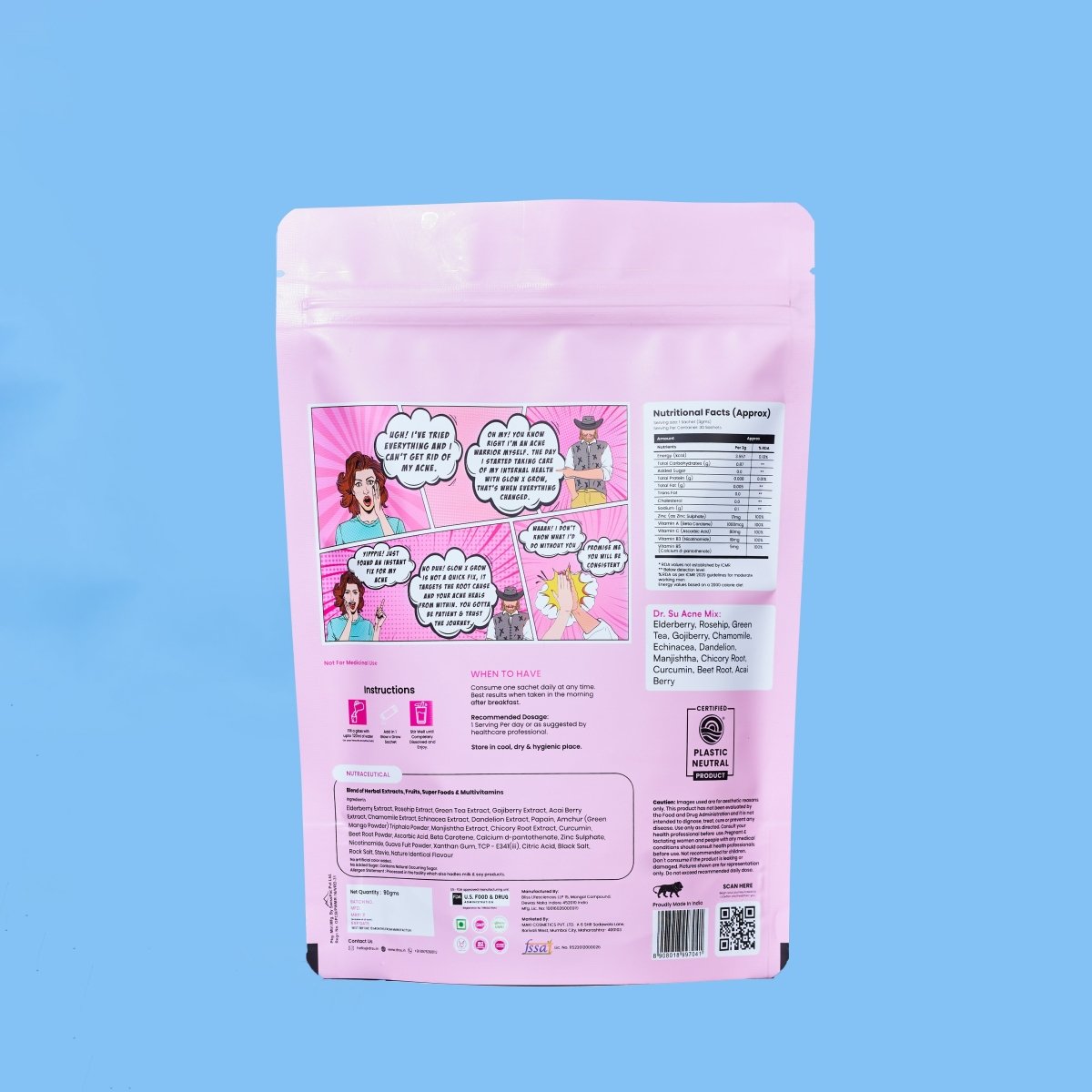 Glow x Grow: For Acne (30 Sachets)
The Warrior Blend for Acne
Our Pledge Towards Sustainability:

With every Glow x Grow you buy, we remove as much plastic from the environment as we create during our packaging and operations. Each time you shop with us, we move towards the greener tomorrow!
GxG for acne is a target specific blend made for your acne and acne related concerns.

Acne can be caused due to multiple factors and tackling them requires a multidimensional approach. Staying true to this philosophy this one of a kind blend is supercharged with Dr. Su Acne mix, enzyme rich ingredients and antioxidants. It is boosted with acne fighting vitamins and minerals such as Vit A, Vit B3 & Vit B5, Vit C and Zinc.
Let's be Friends,
it is going to be a fun ride!